White Castle and Coca-Cola: raising the bar for online delivery menus
Sometimes, the greatest things in life come in small packages. Take White Castle as an example: for 102 years, the US-based restaurant chain has been creating memorable moments on the canvas of a 2-by-2-inch slider bun. To learn how White Castle has been able to satisfy generations of cravers, we caught up with 3 people who have played a role in shaping the menu strategy for a growing base of online delivery customers:
Steve Foreman, Director of Operations Services at White Castle
Steve Zvonek, Senior Brand Manager at White Castle
Ashley Alexander, Senior Customer Growth Manager at Coca-Cola
For almost a decade, this trio has worked together to drive menu innovation and help White Castle's food and beverage offerings shine in the digital space. Read on for their insights.
A balanced approach to menu design
Across in-store and online channels, the menu expansion process at White Castle looks like a barbell, with tradition on one end and innovation on the other.
Family owned for 4 generations, White Castle takes the tradition side seriously. The Original Slider—a square 100% beef patty, steam-grilled on a bed of onions—won the hearts of customers because of its delicious simplicity, efficiency, and value. The menu continues to honor these fundamentals.
These founding menu principles affect how the White Castle kitchens operate to this day. "We're seeking ideas that work within our operating envelope," explains Foreman. "We're a far stretch from a full-service restaurant, so we can't have a 9-step slider build and still meet expectations for quality, speed, and value. We need to be elegant in all we do."
The emphasis on tradition has never come at the expense of innovation. In fact, White Castle was an early adopter of plant-based meat alternatives, serving up an Impossible™ patty in the iconic slider format. On the other side of the barbell, the team is constantly acting on insights from consumers, team members, trade publications, researchers, suppliers, and partners like Coca-Cola and Uber Eats to adapt to evolving preferences.
Simply put, menu innovation is a creative process at White Castle, executed in a way that always feels authentic to the brand.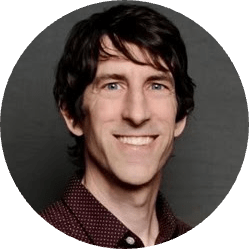 "A great menu idea could really come from anywhere. It's about listening and being open to all avenues. From there, we apply filters to see if the idea is aligned with our brand, satisfies what our customers are looking for, and fits within our framework for operations and pricing."
Steve Zvonek, Senior Brand Manager, White Castle
Satisfying the crave for online customers
When it comes to translating White Castle's menu for online delivery, a similar barbell approach applies.
On one hand, it's important for the in-store and online experience to feel as consistent as possible. On the other, delivery customers have slightly different motivations for ordering online versus in-person—perhaps they're seeking convenience, treating themselves, feeding a larger group, or discovering a store for the first time. Online menus need to reflect all realities.
Thankfully, a digital format lends itself well to flexibility. "You don't have as many of the limitations that you might have on a drive-through menu board," says Zvonek. "There's more opportunity to create categories and customizations based on different purchase occasions."
This flexibility has helped White Castle create an online experience that meets customers where they are. Here are just 2 ways this is coming to life:
Customization through comment fields. The preparation of an Original Slider can vary across markets. For example, in New York and New Jersey, White Castle adds ketchup automatically. With comment fields, customers can opt out of default options and enjoy the same amount of control they would at a restaurant.




Education through meal categories. A customer who discovers White Castle for the first time on a delivery app might need a hand understanding the size of a slider. Creating categories with suggested templates for feeding different group sizes adds context and streamlines the ordering process.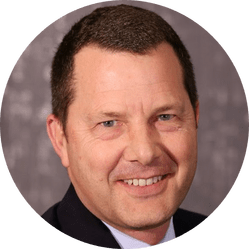 "We have to make sure we're optimizing the menu in a way that appeals to delivery customers. These customers value convenience, so we're focused on building a streamlined experience while giving them the same control they would have if they ordered in a Castle."
Steve Foreman, Director of Operations Services, White Castle
Boosting the bottom line with beverages
Food is generally the focal point when customers order delivery, but it would be a mistake to overlook beverages. Not only are they one of the primary ways to boost online check sizes, they also contribute to creating consistency with the in-store experience.
Building a standout beverage menu for delivery was no easy task for White Castle. Every store location is equipped with a Coca-Cola Freestyle, which allows customers to explore and pour over 100 beverage choices—many of which can only be found on the Freestyle dispenser. To capture the breadth of this selection online, Ashley worked closely with White Castle and Uber Eats to set up a nested menu structure on the delivery app. This format reduces scroll fatigue for customers and increases the likelihood of adding a refreshing beverage to complete their meal.
Today, Ashley continues to counsel the White Castle team with a framework called the ABCs—short for Assortment, Bundles, and Capture the upsell. The framework emerged in 2019, one year after Coca-Cola and Uber Eats formed a strategic collaboration to help shared partners maximize their profit potential through online beverage sales. Whether a store is equipped with a Freestyle dispenser or offers bottled refreshments in a refrigerator, the ABCs are designed to help businesses of all sizes drive value and delight consumers. Here's how it works in practice:
Showcase your beverage variety, including bottles. Create thirst appeal through descriptions and glass imagery.
Offer convenience in a click. Reduce the friction that comes with building a meal item-by-item.
Remind shoppers to add a beverage to their meal. Mimic what a staff member would do in a restaurant setting.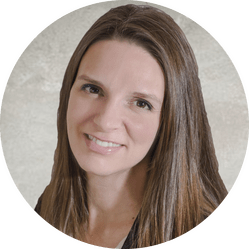 "With online delivery menus, it comes down to variety. We're looking to offer customers something they can only get with Coca-Cola Freestyle and nowhere else. In the absence of a Freestyle dispenser, bottled beverages can be used to round out your assortment, too."
Ashley Alexander, Senior Customer Growth Manager, Coca-Cola
Elevating menus with data-backed insights
Underpinning White Castle's online menu strategy is a sharp focus on data and analytics. With insights from Coca-Cola and Uber Eats, the White Castle team can use customer feedback and sales data to make strategic adjustments. "Looking at your online basket, you may see some trends pop up—maybe regionally or by daypart—that you aren't seeing otherwise," notes Ashley. "It's important to look out for these differences, because they might not come through as clearly in-store."
The value of this information extends far beyond delivery. The White Castle team recently introduced several new meal bundles to in-store menus based on best-sellers that emerged online. This is a win-win for both sides of the business—the success of one directly feeds the success of the other.
5 ingredients for an optimized online experience
For any operator looking to power growth with their online menus, both the White Castle and Coca-Cola teams recommend keeping the following principles top of mind:
No matter where a customer orders from, do your very best to offer them the same experience.
Put yourself in your customers' shoes. Decisions should come from the dining room in, not from the kitchen out.
Your menus are a resource, not a chore. Design them in a way that makes them easy to use and highlights what makes you craveable.
Use your delivery menus to test and learn. View them as laboratories for your brick-and-mortar.
You can't sell what you don't list. Build your beverage menu using the ABC framework. Both your customers and your bottom line will thank you.
Lastly, take advantage of your support systems. Draw inspiration from White Castle's menu optimizations, and reach out to partners in your network for guidance. From Coca-Cola's Menu Optimization Platform to Merchant Academy at Uber Eats, tools are available to help you build the most successful version of your online menu.