Hawaiian Bros: spreading aloha and growing with purpose
When brothers Cameron and Tyler McNie opened the first Hawaiian Bros Island Grill location in 2018, they had one mission in mind, inspired by their West Coast upbringing: spread positivity through the Aloha Spirit.
While Belton, Missouri, may have seemed an unlikely home for the first store, the concept became a viral sensation. Today, Hawaiian Bros is serving heaping portions of the classic plate lunch to customers across 40 locations on the US mainland, with 100 more contracted through recent franchising deals.
We caught up with 2 people who have helped propel the company's growth: Scott Ford, President and Co-CEO, and Bridget Moen, Head of Third Party Partnerships. Read on for their insights about scaling thoughtfully, creating brand awareness, and leaning into creative marketing opportunities with third-party delivery platforms like Uber Eats.
Humble beginnings with unlimited potential
Scott Ford first found himself at the Belton Hawaiian Bros on a consulting project for a separate restaurant client. With bustling drive-through lines and a delectable, consistent product (which he would drive an hour weekly to indulge in), Hawaiian Bros had the look and feel of a popular chain concept. The reality was that it had only 2 locations and no delivery operations.
For Scott, this all spelled opportunity. He officially joined the team to help increase the speed of throughput at several new locations, then was offered the position as President shortly after. It wasn't long before he reached out to Bridget Moen to see if she could help extend the Hawaiian Bros brand further through her areas of expertise: strategic gift card programs and third-party partnerships, specifically delivery. They say it was hard to ignore the feeling that they were on the brink of something special.
Scaling thoughtfully from local gem to national sensation
The rapid growth of Hawaiian Bros is a lesson in trusting your instincts and acting with intention. As the company has scaled over the past few years, it has managed to avoid many of the consequences of newfound success. This comes from honoring its founding purpose and maintaining a commitment to operational excellence. Scott outlines several key principles that Hawaiian Bros follows to promote long-term, sustainable growth:
Hire smart. Employees are stewards of the Aloha Spirit. Recruit and retain people who show kindness and treat every single person who interacts with the brand as 'ohana—like family.

Be selective with franchisees. The unit economics of Hawaiian Bros are attractive to a franchisee, but the order volume requires deep expertise. Partner with multi-unit, multi-concept franchisees who believe in the company mission and have a proven track record of success.

Focus on throughput. With a high volume of orders, speed is critical. Use systems that will prevent throttling and get orders out as quickly as possible. This is a powerful way to strengthen trust with customers and delivery people.

Get all the orders right. The plate lunch is simple: one protein, 2 scoops of white rice, and a scoop of macaroni salad. There are only 81 SKUs and 6 menu items. Strive for perfection.

Pay attention to feedback. Negative reviews are opportunities for improvement. Read customer pain points out loud as a team and develop action plans to make things right. Do not let anybody fall through the cracks.

Build brand awareness. Once a customer has their first taste of Hawaiian Bros, it's highly likely that they'll come back for more. As evidence, look no further than the loyalty program, which is nearly 300,000 members strong. Focus marketing efforts on getting the first order.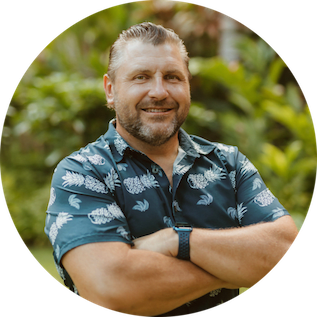 "To us, our family is whoever wants to be part of our brand. Whether you're an employee, customer, vendor, investor, or contractor, you're part of our 'ohana."
Scott Ford, President and Co-CEO, Hawaiian Bros Island Grill
Winning hearts and palates with creative marketing
As most restaurant operators know, getting customers to place an order for the first time is often much easier said than done. This is where Hawaiian Bros flexes its creative marketing muscles to build brand awareness and attract new customers, both in person and on third-party platforms.
When it comes to opening new locations, making an unforgettable first impression is key. Leading up to a new store opening, Hawaiian Bros has a practice of giving away meals to first responders and their families, and eventually anyone who comes upon the line of people. Hawaiian Bros can dish out $30,000 worth of free food over several days, and Scott believes this is a strategic investment: "Creating a big line not only turns heads and prepares staff, but it also primes the pump. If you create momentum from the beginning, that momentum will continue after the promotion with paying customers."
While it's important to attract in-person traffic, it's equally important to reach customers wherever they are. Bridget works hand in hand with the Hawaiian Bros team and third-party delivery platforms like Uber Eats to go beyond brick-and-mortar walls. With Uber Eats in particular, Bridget has collaborated with the chain's dedicated account manager, Paige LaPorte, plus Uber Eats city managers and ad specialists, to develop a strategy that drives measurable results on the platform. This breaks down into 3 steps:
Break through the app with ads, which bring storefronts to the top of the Uber Eats feed while customers browse different ordering options.
Use offers to encourage menu conversion. Experiment with different combinations, such as Buy One, Get One deals or $0 Delivery Fee, to see which are most effective.
Focus on repeat customers
Monitor your reporting dashboards in Uber Eats Manager to understand customer behavior. Observe how customers move through the funnel, then double down on tactics that inspire repeat orders.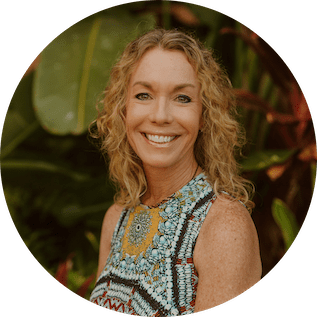 "We want customers to experience our brand the way they want to experience it. That could be dine-in, drive-through, or online delivery. We want to spread this brand as far as possible because what we're building is very meaningful."
Bridget Moen, Head of Third Party Partnerships, Hawaiian Bros Island Grill
Going big through the power of partnership
Working with Uber Eats has also enabled Hawaiian Bros to reach new customers outside the app in settings centered on sports, music, and entertainment. Bridget believes these on-the-ground activations, paired with a steady state of in-app promotions, go a long way in achieving brand awareness goals. "It's a great way to resonate with people during unique dining opportunities," she says. "Uber Eats puts a lot of skin in the game during these moments, so it helps both of our brands show up in a big way."
To underscore the success of these initiatives, Bridget points to Kelce Jam—a music festival in April 2023 that celebrated Kansas City's victory in February's big football finale. The event, which 18,000 people attended, was a community celebration. A joint booth presence from Uber Eats and Hawaiian Bros kept attendees entertained and fed. Customers in the area also saw tailored ads and offers from Hawaiian Bros when they opened the Uber Eats app, contributing to a 360-degree experience.
Creating a splash around something like Kelce Jam requires true partnership, which Bridget says she feels deeply with Uber Eats. "The team really understands our brand and the end-to-end customer experience," she says. "We work together on top-down initiatives like these bigger cultural moments, but we also get very granular with bottom-up insights around budget allocation and customer behaviors at the city level. Everyone brings a unique perspective to the table."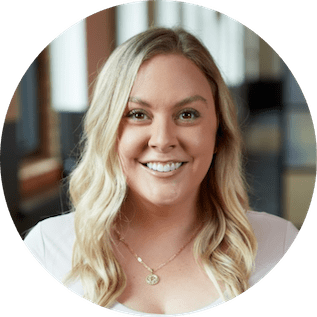 "When I first started working with Hawaiian Bros, they had 12 locations on Uber Eats. In just 2 years, they have grown to 40 locations and counting; along the way we have built a strategic relationship by providing data-driven insights and focusing on what matters most. Together, we work to understand each market and the best path to drive growth and efficiency—and there is still so much untapped potential. I'm really grateful to have a partner like Hawaiian Bros that trusts Uber Eats as a partner in growth."
Paige LaPorte, Senior Account Manager, Uber Eats
Aloha in action: 4 tips to inspire growth
For any operator looking to grow, reach new customers, and build a strong brand presence across channels, Scott and Bridget offer several pieces of advice:
Fine-tune your operations
If you don't have the fundamentals in place, everything else will fall short. This is especially true for third-party delivery.
Keep it simple and authentic
Don't lose sight of your brand and mission. Stay true to what makes you distinct.
Think about where your customers spend time. Develop a marketing plan that meets them where they are.
Give people a reason to buy
Show off your product and lower the barrier to entry for a customer's first purchase.
Above all else, walk the walk. Your purpose should come to life in everything you do. Hawaiian Bros isn't paying lip service to the Aloha Spirit—it's actively spreading it. After a strong year of performance, Hawaiian Bros recently paid for more than 200 members of the team to visit Hawaii for a week of service and celebration. "That's what this brand is made of," says Bridget.
A message from Hawaiian Bros
Part of our mission is to give back to the Hawaiian Islands, which inspire the food we serve on the mainland. We care deeply for our 'ohana and are heartbroken by the devastating impact of the Maui wildfires. To support relief efforts, the Hawaiian Bros family has rallied together to:
Learn more about our ongoing commitments to support Hawaiian people, land, arts, and culture—and how to give back when you visit Hawai'i.